The Zoetis Alpha Initiative held her 5th year impactful celebration in the sub Saharan Africa on the 2nd June, 2022 at the Protea Hotel, Uganda. Dr Stephen Adejoro, president and founder of Livestock Industry Foundation for Africa (LIFA) was invited as a special guest for LIFA contribution and support during the Alpha activities in Nigeria.
Other dignitaries present at the occasion are: President Nigeria Veterinary Association; Dr Mrs. Adetuberu, The Former President of NVMA; Dr Gani Enahoro and the Representative of the CVO in Nigeria.
Zoetis Alpha honoured LIFA and appreciated Dr Adejoro with her certificate of appreciation. Dr Adejoro was identified and praised for LIFA achievements in Nigeria while a new grant to extend the success stories to the West Africa Sub region for another year by Zoetis Foundation was announced.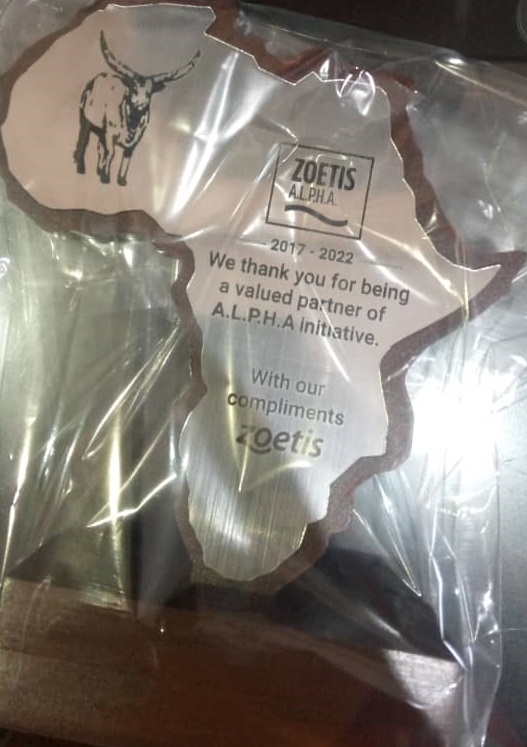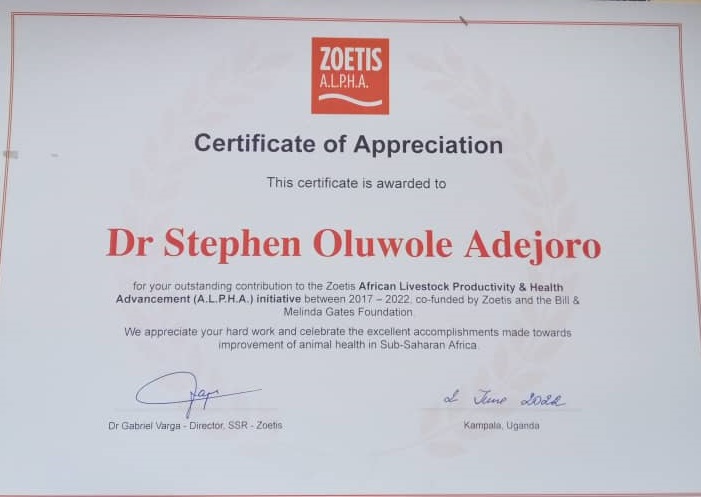 Livestock Industry Foundation for Africa was honored with a plague as a valued partner of Alpha Initiative. The award received was dedicated to the poultry Industry of Nigeria and Dr Adejoro vowed to put in more efforts in his vision to help develop Animal Food Security in Sub Sahara Africa.
LIFA appreciate Zoetis and Zoetis Alpha Initiative for this great honour.