The Zoetis Foundation's engagement with LIFA is to host the knowledge update programme in six West African countries (Togo, Gambia, Cote d'Ivoire, Ghana, Liberia, and Republic of Benin) which is in accordance with the foundation's aim to expand opportunities for farmers and veterinarians in Africa and globally in general.
The training was held in Togo at two different locations; Melis Opera, Tsevie and Cathedrale d'Atakpame on the 19th and 21st April, 2022 respectively. The Livestock Industry Foundation for Africa (LIFA) put together the program for Togo's poultry farmers and stakeholders in order to facilitate critical advancement in the productivity of the country's poultry industry.
The participants for this training include farmers who raise livestock (poultry), veterinarians, students, poultry merchants and marketers, consultants and other stakeholders who took part in the initiative. Over 500 participants registered and enrolled for the training programme in Togo. However, some people from other countries participated via the LIFA online Facebook page (https://fb.watch/ed0xQiz_Ob/).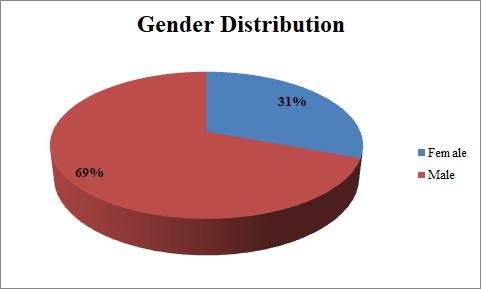 Each participant's profession is represented by the following percentages: 3.2 percent are veterinarians, 2.0 percent are animal scientists, 46.3 percent are farmers of poultry, 7.9% are students of veterinary medicine and 40.6% are other occupations such poultry marketers, consultants, retirees, etc.
A video presentation of Nigeria's successful training program was shown while registration was taking place to set the machinery in motion before the commencement of the training. Dr. Stephen Adejoro, President and Founder of LIFA, welcomed everyone to the training session and explained how it would improve sustainable growth for livestock industry and improve means of livelihood of participants in Sub-Saharan Africa (farmers and veterinarians) to ensure animal food security.
Mrs. Mary in her presentation informed the audience about LIFA as a nonprofit organization that intends to improve livestock livelihoods in Sub-Saharan Africa. She described the work that LIFA does, including advocacy, project development, research investigation, farmer and stakeholder education, and information sharing, in her speech.
The knowledge update program and Zoetis Foundation were described to the attendees by Mr. Lawal. He stated that Zoetis Foundation works to support local communities and those who care for animals with particular emphasis on expanding opportunities for farmers and veterinarians all over the world. In his remarks, he stated that the program's objective is to provide face-to-face training to assist local farmers, stakeholders, and veterinarians in developing their professional and entrepreneurial skills.
The first lecture, titled "Consequences of Mycotoxin Feed Contamination in Breeder Farms and Hatchery Management in Humid Tropical Climate," was delivered by Dr. Stephen Adejoro. He began by asking the audience basic questions if any of them had ever heard of mycotoxins, vitamins, coccidiosis, or antibiotics before beginning his lecture. In order to conduct a pilot survey, participants were told to indicate by raising of hands whether they had any knowledge of the aforementioned diseases. According to the results, 31% of participants are aware of antibiotics, 44% of vitamins, 17% of coccidiosis, and 8% of mycotoxins.
The results of the pilot study revealed that participants had little awareness of the effects of mycotoxins on poultry, and that this was a major issue for the livestock (poultry) industry. He explained to the participants the negative impacts of mycotoxins on poultry production, including decreased farmer income, higher production costs and increased mortality; decreased weight gain in poultry birds and hatchability, increased infertility and embryo death. At last the issue of vaccine failure was established.
Then he further called the audience's attention to a slang that reads, "Fail in Mycotoxins, Fail in ALL. "This presentation was summed up as:
Poultry industry must focus on improved health status and sustainability.
The role of mycotoxins in numerous vaccination failures and bacteria resistances to available antibiotics will pose serious threat to production of viable Day Old Chicks (DOC) with immunological integrity.
He then recommends that;
There is a need to enforce a policy on strategic and prophylactic safe incorporation of broad-spectrum toxin binder as a zoo phytosanitary requirement for DOC trade movement across the border.
Incorporation of broad-spectrum toxin binder in the first 2 weeks of arrival of breeder stock and commercial DOC at the farm.
Proper litter management to minimize contamination of hatchable eggs with mycotoxins
Hatchable eggs from long distance breeder farms should ensure fumigation of the eggs on farm site before transferring to hatcheries.
Farmers must practice good veterinary practices
More laboratories should be encouraged as diseases diagnostic support system.
Prof. Agbemelo Tsomafo Kounouho, the second lecturer, spoke to the audience in layman's terms on the formulation principles of chicken feed. He began his presentation by outlining to the audience how chickens are fed. He claimed that compared to large livestock animals, chickens have shorter digestive tracts that are not designed to process significant volumes of fibrous materials. He added that the length of time needed for food to travel through the digestive tract varies depending on age and physiological activity but typically only takes laying hens 2.5 hours.
It is generally considered that starter chicks or poults at least 8 weeks old should be fed a complete ration with protein content of 20%, but turkey starter should be about 28%, according to the presentation on the feeding system for beginning chicks and poults. The laying hens are often fed either a complete feed diet of 15 or 16 percent protein or a 20 percent protein mashed potato or pellet combined with various amounts of scratch grain.
In conclusion, he outlined the fundamental feeding principles that sound husbandry requires: frequent feedings are preferable to infrequent feedings. This is true when conditions don't favor high egg production, which may happen during times of severe weather conditions.
Participants had the opportunity to share their thoughts and feedback on the training program during the question-and-answer session that followed the lecture presentation. The majority of participants, 95 percent, expressed a desire for the training program to last longer and suggested that the training be extended beyond one day. The group then gathered for the closing prayer and group photograph.
LIFA appreciate the support received from ZOETIS FOUNDATION for the initiatives to enhance performance of the livestock industry through direct delivery of lectures to veterinarians, farmers and other poultry stakeholders in West Africa. Prof. Agbemelo and Mr. Happy Kokou, the country's contact person, were of immense assistance in making the program a huge success.
LIFA will continue to be proactive in organizing trainings for Livestock Farmers/Stakeholders towards improving the Livestock Industry in Sub-Sahara Africa. We are available for collaborations in areas that may require education, training, advocacy, awareness and policy implementation.