Uganda's population is 48.96 Million currently, according to the econometric models, and in the country poultry is a major component of livelihoods. Chickens dominate the livestock industry which was estimated to be approximately 57 million (UBOS 2017). In Uganda, poultry is raised for a variety of different reasons. While some people consume fowl for the meat, others do it for the eggs. Depending on how much money one has, it can be done on a small or huge scale, and it's usually done for business purposes.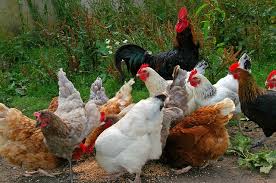 Because eggs provide 12% of the Daily Value for protein and a wide range of other nutrients, including vitamins, essential amino acids, and minerals like vitamin A, B6, B12, folate, iron, phosphorus, selenium, choline, zinc, etc., in proportion to their calorie count, they are a wholesome, nutritious food with a high nutrient density. One of the key nutritional factors that influence children's growth and development is protein. Eggs now fall under the category of "functional foods" thanks to the recently identified components lutein and zeaxanthin.
A functional food is one that offers additional health advantages to its fundamental nutrient composition. A primary cause of blindness in persons over 65, age-related macular degeneration (AMD) can be considerably reduced by ingesting lutein and zeaxanthin, according to recent studies. Additionally, the risk of cataracts is decreased. While selenium, whose insufficiency is becoming increasingly common in humans as a result of depleted soils and the consequently decreased selenium content of foods cultivated on them, is enriched in chicken meat.
Today, layers of birds raised for eggs are referred to in Uganda. Depending on what one has purchased from the market, layers come in a variety of varieties. At 19 weeks after being nurtured from day one, these hens are always prepared to lay eggs. The layers continue to lay eggs until they are 72–78 weeks old. In Uganda, for instance, there is a sizable market for eggs among locals, egg dealers, bakeries, retail stores, hotels, and schools. Additionally, there is a huge market for eggs because they are a key ingredient in the well-known, primarily middle-class delicacy known as "Rolex" in Uganda. Therefore, in Uganda, a tray of eggs costs 11,000 shillings ($4), whereas a grown chicken costs 8,000 shillings ($8). The market's shortage, as well as the high demand during the holiday seasons, can, however, augment this.
Raising poultry for meat is a profitable industry in Uganda, the country's citizens consume a lot of chicken in their own homes, schools, fast food joints, local restaurants, hotels, and pubs, among other places. There are numerous kinds of chicken that may be developed for meat, including broilers, which are hybrids, and native breeds like the Dutch Bantam and Sussex chicken that are found throughout the nation.
Currently, there are 45.7% more broilers than layers in the world. The study found that, up marginally from 2019, the total number of broilers produced in 2020 was 9.22 billion. The breeder population is 30.4%, and the total number of live-weight broilers produced in 2020 was 59.4 billion, an increase of 2% over 2019.
Uganda produced 44,667 tons of eggs in primary production in 2020. Egg production in Uganda increased at an average yearly rate of 4.44% from 8,620 tons in 1971 to 44,667 tons in 2020. In Uganda, 69,991 tons of poultry meat were produced in 2020. From 14,846 tons in 1971 to 69,991 tons in 2020, Uganda produced poultry meat at an average annual growth rate of 3.59%.
Profitability
Poultry production consistently ranks among the most profitable industries in both Uganda and the rest of the world. Both novice and experienced farmers have the chance to profit from this business because of the rising demand for chicken (or chicken meat) and eggs as a result of the expanding population and townships across. One of the most crucial factors in assuring the success of your poultry business is chicken feed, maybe. It is expected to cost between 60 and 70 percent of the entire production cost. ensuring you receive the highest-quality feed, as doing so will inevitably result in healthy birds and eggs. A lot of Ugandan poultry farmers have been forced out of business as a result of the COVID pandemic, according to recent press reports (August and October 2021).
Disease
The entire stock of chickens can be destroyed by more common chicken diseases like coccidiosis and New Castle sickness. But any serious investor will hire a capable, responsible, and suitably experienced farm manager to prevent disease threats, and they will also have access to a good veterinary officer or doctor, which should further reduce this threat and those that consistently affect poultry.
Business Analysis
Strengths, Weaknesses, Opportunities, and Threats (SWOT)
Being a citizen of Uganda makes it simple to reach the market area, especially for homesteads, hawkers, and stoles, but it can also be difficult to be close to your local clients. The cost of setting up a full-fledged poultry house, including purchasing house materials and sustaining and transportation means, presents the biggest obstacle for farmers in Uganda.
Major Producers of Poultry Feed.
Ugachick Poultry Breeders Ltd., Bright Chicks, and Biyinzika Poultry Farm are the three main companies in the sector, and they are all involved in the hatchery, breeding, slaughtering, and processing of chicken. Restaurants, stores, and hotels all sell the products. Small-scale backyard massacres are the other players. Additionally, hotels, restaurants, and supermarkets all sell this.
Effects of Climate Change on the Poultry Industry.
One of the nicest climates in Africa, with moderately temperate and year-round rainfall, is found in Uganda. The majority of the nation is covered with tropical rainforests and other bodies of water, giving the area a lush, green landscape. Uganda is where the Nile, one of the world's longest rivers, begins its lengthy trip to the Mediterranean Sea. Lake Victoria, the second-biggest freshwater lake in the world and the largest lake in Africa, is located in Uganda. Uganda is located directly on the equator, in the middle of sub-Saharan Africa, in the East African region. Despite the fact that many parts of the world were being shaken by clouds of uncertainty, the nation was able to achieve macroeconomic stability. With a GDP growth rate of 7.7% annually since 2000, Uganda has one of the fastest-growing economies in Africa and the fastest-growing economy in East Africa.
If farmers take advantage of the chance to get into poultry, this helps to grow the poultry farming industry.
Written by:
DIANA NABATANZI
diananabzi@gmail.com