Knowledge Update on Poultry Health and Nutrition was organized by the Livestock Industry Foundation for Africa (LIFA) for poultry farmers and stakeholders in Rivers State. The training wa organized in collaboration with the ZOETIS ALPHA INITIATIVE and the training exercise took place at the School To Land Training Hall, Port Harcourt, River State, Nigeria.
Over the last two years, we have delivered training across 8 states in Nigeria with 65% male and 35% female. As we aim for more increased female participation, a record of 41% female participation was recorded at our recently concluded training in Port Harcourt, Rivers State, Nigeria.
The programme recorded over 100 participants. The programme was also streamed online through LIFA Facebook (https://fb.watch/9gXDcr_FR-/). The programme was attended by chairman Poultry Association of Nigeria, Rivers State chapter in the person of Mr. Bestman, Director of Veterinarian Services; Dr. God'swill, Representative from the Ministry of Agriculture and many other dignitaries were present in the event.
The programme started with an opening prayer from one of the participants. This was followed by a welcome address from ZOETIS country lead presented by Dr. Niyi Bankole. He talked about the purpose of ZOETIS ALPHA in Nigeria and Africa as a whole.
Dr. Stephen Adejoro; the president of the Livestock Industry Foundation for Africa in his welcome address, emphasized and appreciated the support of Zoetis Alpha to the development of the livestock industry of Nigeria. He appreciated Dr. Awotunde for his immense effort in drawing the innovation to Port Harcourt.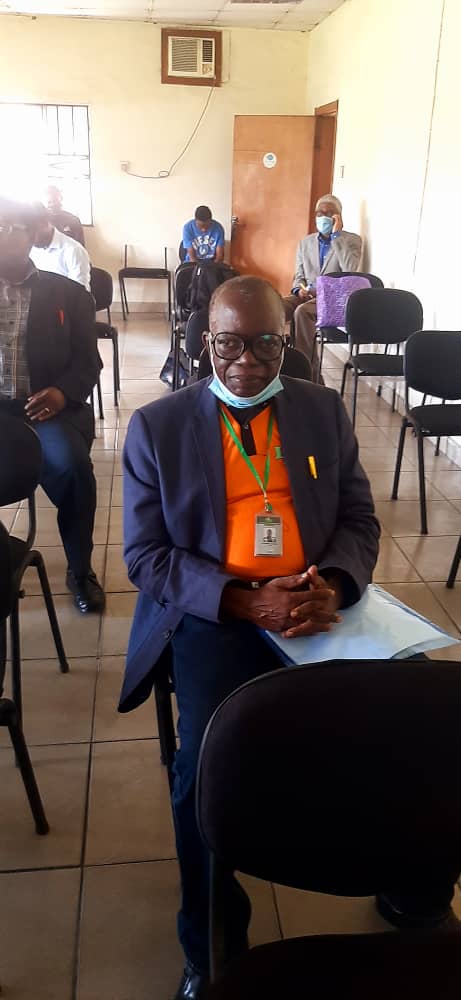 A four-man resource person delivered seasoned lectures coupled with a paper presentation on AI presentation. The first lecturer presents the overview of IBV in poultry: ZOETIS Approach to Prevention/Control. He reported that the disease (IB) is a disease of chickens of all ages and it's always sudden in poultry birds. The IB virus's primary target is the respiratory tract and urogenital tract. It is highly contagious and the incubation period is between 18 to 36 hours. He mentioned that the clinical signs of the disease are; respiratory distress, drop in production, and bleached shells, while the post mortem signs include; trachea bifurcation, caseous exudate, and pneumonia in the lung.
He pointed out that the economic importance of the disease could result in a poor feed conversation ration and also serve as a predisposing factor for other infections. In layers, there is a drop in the egg, poor quality egg and hatchability may also be affected
The chairman of the day in the person of Bestman reported in his speech that the state government has started planning to assist poultry farming in Rivers state. He said in the market presently, there is limited poultry meat and which could lead to crisis, and this leads to the reason why the state government is planning to assist the farmers. Poultry production can make you and in another way round can weigh you down, a reason which is why you need to maintain strong bio-security on your farm.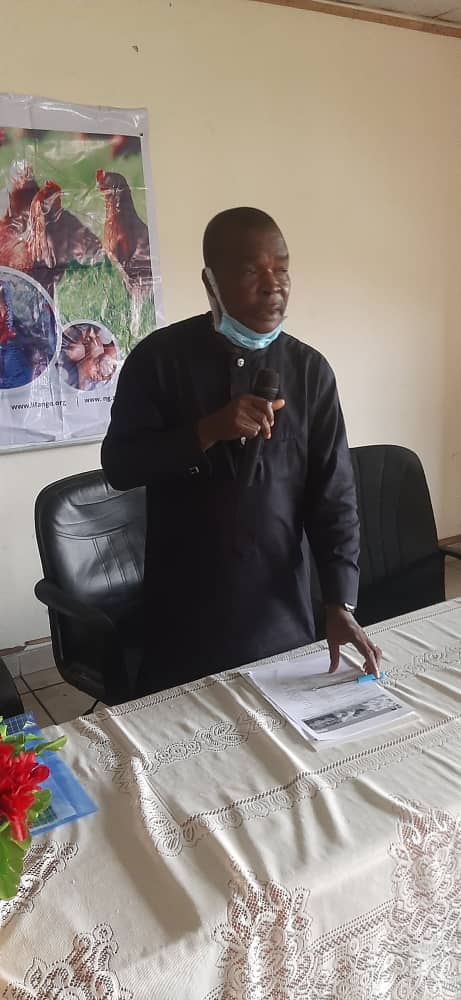 Dr. Stephen Adejoro presentation focused on Epidemiology, Chemotherapy, and Dietary Management of fowl Cholera in Humid Tropical Climate. He enlightened the participants on fowl cholera, clinical signs, causative agents, clinical findings, management, and conclusion. In his presentation, he said fowl cholera is a bacteria and water-borne diseases. Pasteurella multocida (this is the causative agent; it is contagious to both domestic and white birds). He listed the clinical signs, which are; Footpads swollen, Swollen of the tendon sheaths, Facial, ear, wattles, joint, and foot. He mentioned in his presentation that drugs alone cannot be the only remedy to cure the bird but the nutrition aspect too should be fully considered.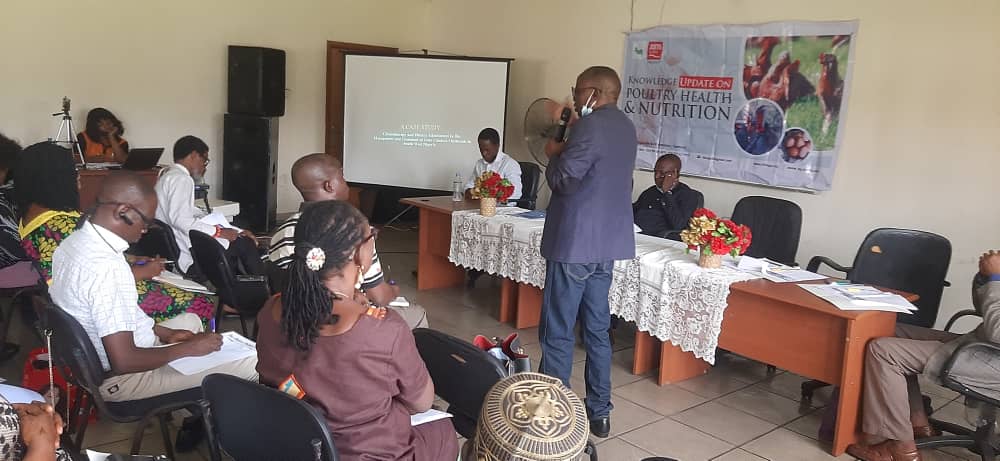 He concluded that Fowl cholera is a chronic disease of poultry and could linger on through the life cycle of a flock when endemic and its effective treatment must be a synergy of chemotherapy and dietary adjustment as shown in his case study.
The third speaker was Dr. Awotunde. He delivered a lecture on Managing Viral Diseases of poultry in Humid Tropical Climate; The South-South Region experience in Nigeria. He pleaded on behalf of South-South that Zoetis Alpha should bring a laboratory to Port Harcourt. He reported that disease is any condition that interferes with the normal functioning of the cells, tissues, organs, and the whole-body system. The disease that suit from nutrients deficiencies, consumption of toxins & substances, & physical damage is referred to as non-infectious diseases.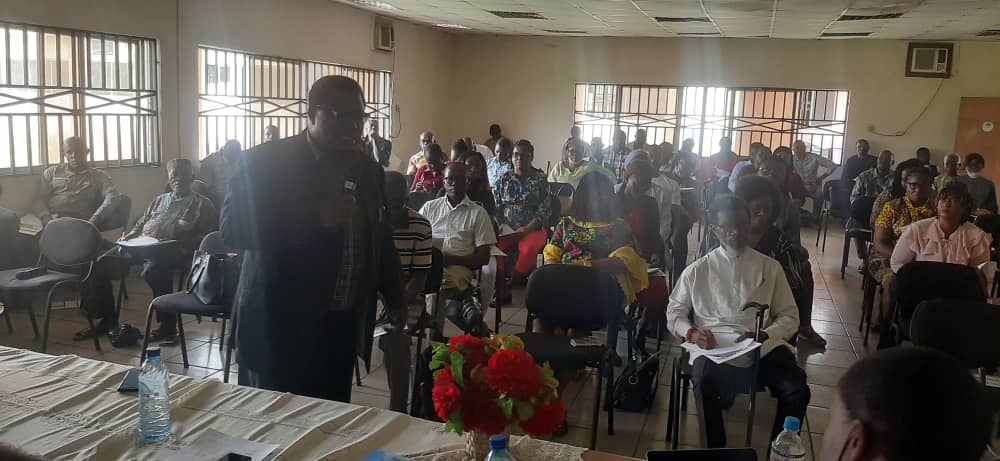 He discussed the common viral disease of poultry which are; Gumboro disease, Newcastle disease, Mareks disease, infections bronchitis, infection Laryngotracheitis, Avian influenza, fowl pox, etc. Dr. Awotunde listed the key principles of poultry health management; prevention of disease, early recognition of the disease, early treatment of disease. He reported that poultry management must receive constant close attention. Failure to maintain a high standard will usually result in an unhealthy flock.
The fourth presentation goes to Dr. Niyi Bankole. He talked about the journey towards antibiotics for poultry production. He reported that due to the numerous factors influencing poultry production in the tropics, antibiotics-free production is only feasible in a stepwise manner. His presentation illustrated that gut health is a resultant effect of a delicate between; microbiome, anatomical integrity, nutrition, and immune responses. He illustrated gut health management which are; oral tolerance, good nutrition, coccidiosis control, gut microbiota modulation, and good vaccination protocol.
Dr. God'swill gives a speech on improving agricultural productivity in Rivers state. He reported that the state government is focusing on improving the productions in agricultural sector. He reported an outbreak of Avian Influenza in Rivers state. He asked the following questions; What is your take and what are poultry farmers doing in the current situation of the Avian Influenza Outbreak. If the government decides to climb down on this industry, what will be the effect on us?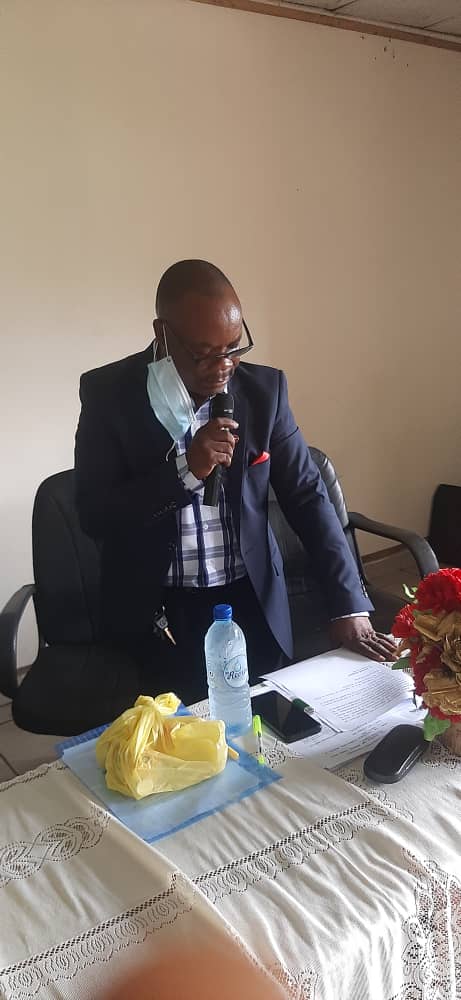 The paper presentation on situation analysis of avian influenza was presented via recorded YouTube version presented by Dr. Stephen Adejoro. In a nutshell, he brought to book the various data collated concerning AI and LIFA advocacy on the review of the government policy to AI situation in Nigeria.
In conclusion, Mr. Bestman appreciated all participants and urge everybody to adhere to instructions that "it is no more a business, farmers should register with PAN". The question & Answer aspect was in accordance and various participants asked different questions based on the lecture delivered and answers were given appropriately to them. A vote of thanks was done by one of the participants who said the closing prayer and group photographs were taken.