The World Veterinary Education Production Animal Health (WVEPAH), a non-profit organization supported by the World Organization for Animal Health (OIE), is pleased to announce the venue of a specialized course in collaboration with the Faculty of Veterinary Medicine of the University of Nairobi: Module II Specialized "Broilers Health and Production".
The training is done by professionals for professionals. It is a problem solving approach favoring exchanges on the true clinical cases suggested by Course Masters and participants with a part of practical work.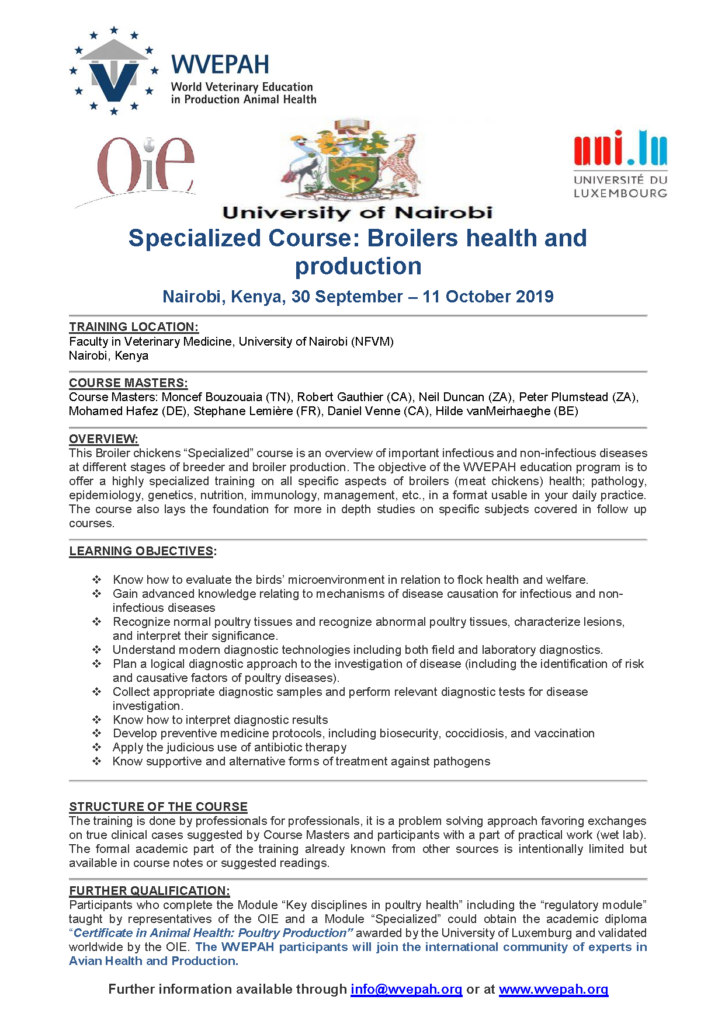 Participants who complete the Module "Key discipline in Poultry health" including "regulatory module" taught by representatives of the OIE and Module "specialized" could obtain the academic diploma "certificate in Animal Health: Poultry production" awarded by University of Luxemburg and validated worldwide by OIE. The WVEPAH participants will join the international community of experts in Avian Health and Production.
For more information, please visit www.wvepah.org or contact the organization directly at info@wvepah.org.