Dr Stephen Adejoro will act as the scientific advisor in the Animal Care Sector of OLMIX Group in Nigeria and other West African Countries.
Livestock Industry Foundation for Africa congratulates Dr Stephen Adejoro on his new assignment as the technical and market development advisor to OLMIX of France in Nigeria and other West African countries. His appointment was confirmed after a previous meeting with top officials of OLMIX at the Hearthrow Airport, London in July, 2018. His confirmation of appointment is effective from August and will act as the scientific advisor in the Animal Care Sector of OLMIX Group in Nigeria.
OLMIX Group is a global specialist in marine biotechnology and green chemistry. Olmix Group brings natural sources of nutrition and health to plants, animals and people, for a complete and consistent food and health chain. Farmers are entering a new era of agricultural production. This new cycle requires increasing technical skills, more natural solutions and fewer pesticides, antibiotics and chemical products.  An innovative technology like the Marine Eco –System on the use of Blue Algae Technology solution and integration with the Mount-Morillonite clay will help reduce the use of antibiotics and help raise animals to better feed humans.
A future-oriented partnership and mutual collaboration between Dangote Group and OLMIX Group was signed to develop and promote the use of algae-based technologies in the domain of agriculture and human health. With this new partnership, Olmix Group takes another step towards fulfilling its commitment to building a healthy food chain without antibiotics and pesticides. A press release of the mutual collaboration is available on OLMIX Group website.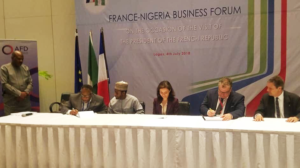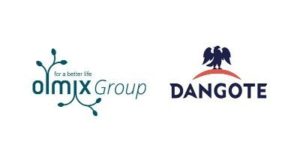 Dr Stephen Adejoro's role as a consultant is to support both groups (Dangote and OLMIX) to develop their partnership in Nigeria. His roles also requires that he initiates experimental trials of the new products, educate farmers and stakeholders on the benefit of the new technology in the tropical climate regions, collaborate with Universities and or students to carry out experimental trials of OLMIX products and organize conferences or seminar of OLMIX products in Nigeria  and West African countries. Dr stephen Adejoro is not an agent or distributor of OLMIX Products, he is an advisor in the Animal Care sector of OLMIX group in Nigeria and West Africa.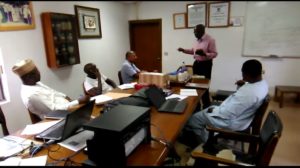 LIFA is a knowledge capitalized NGO that will  promote the activities of the research and training of OLMIX livestock range of products in Nigeria and help bring vital information to farmers, veterinarians, feedmillers and other relevant stakeholders in the livestock industry. Farmers and stakeholders are hereby encouraged to follow our activities online to learn more about this innovation and to get information on subsequent seminars that is coming. For more information, contact LIFA through the secretary.